Connect with our trusted source for your dental services.
Through TDSC, collective buying power helps practices nationwide to be more competitive and efficient. While our focus continues to be dental supplies, we have built an affiliation with Curve Dental which shares our commitment to empower dentists to practice on their own terms.
Curve Dental provides value and flexibility to dental practices of every size. Our shared mission is to offer independent dentists the freedom to choose sources and services that best support their success. As a TDSC.com shopper, you have access to their exceptional practice management software.
PRACTICE MANAGEMENT SOFTWARE

Simplify and streamline your scheduling, charting, imaging, compliance, and billing. Supercharge your practice with cloud-based software.
Schedule a demo or learn more.
DENTAL EQUIPMENT SERVICING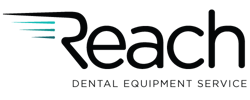 When personalized service is powered by innovative technology you get superior service at lower rates. By partnering with a technician with in-depth knowledge of a broad array of dental equipment plus your dental office needs you can minimize emergencies and save money. Currently servicing members in Oregon.
Connect with a Specialist or learn more.